WORLDWIDE LIMOUSINE AND AIRPORT TRANSFER SERVICE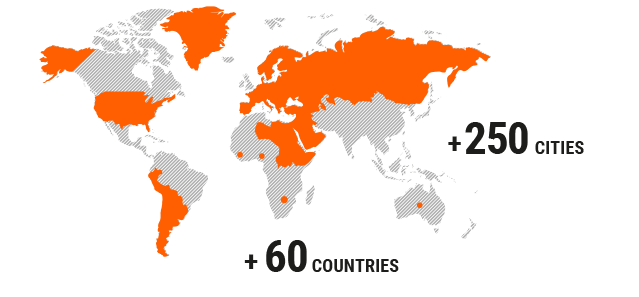 Earn miles with SIXT mydriver car service
BOOK YOUR CAR OR LIMOUSINE IN 4 STEPS:
Here's what our customers say
"Fantastic customer service – very impressed. Really friendly. Even had water and phone chargers. Car was very well-kept."
on 21st Jun 2018
|
Limousine service in Munich
"The driver was really nice and friendly. We felt comfortable and enjoyed the journey."
on 12th Jun 2018
|
Pre-booked taxi in Amsterdam
"Perfect. Exemplary driver and really well equipped S-Class!"
on 7th Jun 2018
|
Airport transfer in Berlin
"Airport transfer with the Sixt Shuttle from JFK was outstanding and not expensive. We had a really great trip."
on 19th Aug 2018
|
Shuttle transfer in New York
"We used SIXT mydriver for the first time to get picked up at Heathrow. The driver picked us up with a name sign at the exit at Terminal 5. After a short walk to the car park we were on our way into the city."
on 03 Sep 2018
|
Mini cab service in London
"We booked a limousine for the whole day for our appointments in Paris. The chauffeur picked us up at Charles de Gaulle and brought us to our meetings in Paris throughout the day. Really nice not having to find parking spaces and having the driver always waiting."
on 7th Jun 2018
|
Hourly chauffeur service in Paris